Chemische Fabrik Dr. Weigert GmbH & Co. KG
Mühlenhagen 85
20539 Hamburg
Germany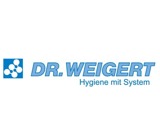 Dr. Weigert – System service that counts
As a medium-sized company, Dr. Weigert has accompanied the process of technical progress in automated cleaning and disinfection methods from the beginning and has been leading in the development of professional system solutions when cleaning and disinfecting in laboratories, in the medical area, in professional kitchens as well as in the pharmaceutical, cosmetics and food industry. The innovative products and concepts have always been a measure for first-class results. In addition to that, Dr. Weigert develops customized and systematic hygiene solutions, which exceed the mere selection of suitable cleaning agents. Our qualified advisers who work nation-wide ensure the implementation of the hygiene concepts.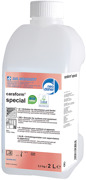 caraform special
Entkalker für Oberflächen und Geräte - Flüssigkonzentrat; EU Ecolabel zertifiziert
Entfernt zuverlässig Kalk und andere säurelöslichen Verschmutzungen sowie darin eingelagerte Verunreinigungen. Auf Basis von Zitronensäure.
caraform special ist auch mit dem EU-Umweltzeichen zertifiziert. Seine Reinigungsleistungen und seine umweltverträglichen Eigenschaften entsprechen den europäischen Gesetzesvorgaben bezüglich der ökologischen Anforderungen an die Inhaltsstoffe sowie der eingesetzten Verpackung.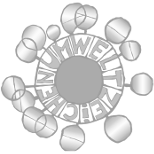 caraform flex
Allzweckreiniger für Oberflächen – Flüssigkonzentrat –
Mit dem EU Ecolabel ausgezeichneter Allzweckreiniger. Entfernt zuverlässig Verunreinigungen
z.B. von Arbeitsflächen, Tischen, Möbeln, Geräten und Fußböden. Hinterlässt strahlenden Glanz
und Frischeduft. Besonders materialschonend bei hoher Reinigungskraft. Kennzeichnungsfrei.