green care PROFESSIONAL Produkte
Rheinallee 96
D-55120 Mainz
Germany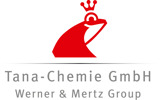 The Professional Division of Werner & Mertz was established in 1971 and is the pioneer in integrally sustainable high performing, cleaning and sanitizing products for professional sectors like Facility Care, Foodservice, Health Care, Lodging and Food Processing .
Sustainability is not seen as a temporary trend but rather is tradition that the company lives every day. Right from the very beginning, the protection of natural resources, sustainability and preservation of biodiversity have always been our focus.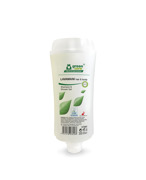 LAVAMANI hair&body
Thanks to its special composition of ingredients the product is easy to apply and enables the best rinsing effect. The mild formula with wheat protein and panthenol moisturizes the skin. LAVAMANI hair&body is pH- skin neutral as well as dermatologically tested and is therefore suitable even for
frequent use. The versatile and fresh scented formulation can be used for body/hand and hair wash for both women and men. Its membrane cap ensures an easy and controlled dosing and guarantees the right amount of the product. LAVAMANI hair&body convinces with an appealing and modern design. Majorly composed of renewable resources, LAVAMANI hair&body takes on the responsibility for future generations.