Hagleitner Hygiene International GmbH
Lunastraße 5
5700 Zell am See
Austria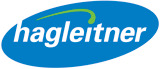 We are a family-run business from Zell. Since 1971, we have been standing for innovative hygiene solutions. Our products range from touchless soap and paper dispensers made of stainless steel, including matching refills via customized dosing systems for washing machines and dishwashers to highly effective cleaning agents. For all products, we put high emphasis not only on perfect technology, but also on a functional, attractive design.
foamSOAP
Aufgeschäumte, hochwertige Seife. Ergibt einen samtweichen Schaum. Besonders für empfindliche und trockene Haut geeignet. Hinterlässt saubere, samtweiche Hände und einen trendigen Duft nach exotischen Früchten. Dermatologisch geprüft!
foamSOAP PREMIUM
Luxuriöse, sehr ergiebige Handseife. Besonders für empfindliche und trockene Haut geeignet. Reinigt hervorragend und bietet ein extra samtiges Hautgefühl. Vitalisierender Duft nach Orangenblüten. Dermatologisch geprüft!
foamSOAP PURE
Sehr hochwertige und ergiebige Handseife ohne Duft- und Farbstoffe. Ideal geeignet für die Küche in Hotellerie & Gastronomie sowie für die Lebensmittelindustrie. Besonders milde Seife für empfindliche und trockene Haut. Für Allergiker geeignet. Hervorragende Reinigungsleistung.
creamSOAP
Dickflüssige, hochwertige Seife für leichte bis mittlere bzw. wechselnde Verschmutzungen – im luftdichten vacuumBAG. Frei von Duft- und Farbstoffen, silikonfrei, seifenfrei sowie parabenfrei. Mit Perlglanz. Für saubere, gepflegte Hände. Verhindert das Austrocknen der Haut. Dermatologisch geprüft!
abrasivUNIVERSAL
Diese abrasive Hautreinigung wirkt gegen Öl, Schmierfett, Brems- und Grafitstaub sowie Ruß. Dermatologisch geprüft. pH-hautneutral, silikonfrei, seifenfrei. Leicht fruchtiger Duft. Mit Mikrogranulat. Parabenfrei.
showerMAID handSOAP rose
Hochwertige flüssige Handseife. Dezenter Duft nach Rose und Magnolie. Ausgewählte Inhaltsstoffe spenden der Haut Feuchtigkeit. Dermatologisch geprüft!
showerMAID hair&BODY lemongrass sensitiv
Ein besonders mildes Duschgel, das Haut- und Haarwäsche kombiniert. Die Haut wird durch milde Pflegestoffe sanft gereinigt. Das Duschgel ist für Hotelzimmer und Wellnessbereich konzipiert. Der Duft nach frischem lemongrass wirkt vitalisierend und sorgt für ein wohltuendes Frischegefühl.
creamSOAP PREMIUM
creamSOAP PURE
quill LOTION
quill LOTION CW
quill LOTION ES
quill LOTION UC
quill NATURELL
quill NATURELL ES