VERBUND Energy4Future GmbH
Am Hof 6a
1010 Wien
Vienna, Austria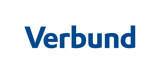 Die VERBUND Energy4Future GmbH handelt ausschließlich mit grünen Energieprodukten und -lösungen aus erneuerbaren Energieträgern, wie Sonnen-, Wind-, und Wasserkraft aus Österreich. Als Tochtergesellschaft der VERBUND Energy4Business GmbH beziehen wir den Großteil des UZ46-zertifizierten Strom aus Wasserkraft unserer Muttergesellschaft, der VERBUND AG - Österreichs führendem Stromunternehmen und einer der größten Erzeuger von Strom aus Wasserkraft in Europa.
VERBUND-Green-Flex-Index-UZ46
VERBUND Energy4Future GmbH, founded in 2020, exclusively supplies green energy products and solutions from 100% renewable energy sources: solar-, wind-, and hydropower from Austria. As a subsidiary of VERBUND Energy4Business GmbH we offer 100% CO2-free power supply from natural, renewable energy sources with the VERBUND-Green-Flex-Index-UZ46 for business customers. With UZ 46-certified electricity, we provide energy for environmentally conscious customers who want to become part of the energy transition and reduce their Carbon-footprint.