SCHLÜSSELBAUER Geomaterials GmbH
Hörbach 33
4673 Gaspoltshofen
Upper Austria, Austria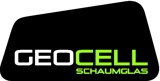 GEOCELL® foam glass gravel is a high quality
insulation material made of 100% recovered glass, meeting all requirements
of a lightweight aggregate with the best characteristics.

GEOCELL® foam glass gravel takes over the draining function, is load
bearing and functions simultaneously as a thermal insulation for covered
construction components. This is a brilliant solution for a thermal bridge-free
floor construction in one easy step.
GEOCELL® foam glass gravel is an Allrounder with many Advantages:
HIGH TERMAL INSULATION
LOAD BEARING
NON-CAPILLARY
PERMANENTLY STABLE
ENVIRONMENTALLY FRIENDLY
SAVING TIME AND MONEY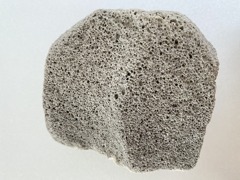 GEOMATERIALS Schaumglas
GEOMATERIALS Schaumglas – ein MUSS für jeden ökologischen Häuslbauer
GEOMATERIALS Schaumglas revolutioniert den konventionellen Bodenaufbau und ersetzt Rollierung, Sauberkeitsschicht und extrudierte Hartschaumplatten. Durch umlaufende Dämmung der Fundament-/Kellerplatte entsteht eine geschlossene Schirmdämmung; das herkömmliche, bautechnisch aufwändige Streifenfundament und die Sauberkeitsschicht kann entfallen. GEOMATERIALS formt damit eine homogene Außendämmung ohne Wärmebrücken!