Sto Ges.m.b.H.
Richtstraße 47
9500 Villach
Carinthia, Austria

Sto Ges.m.b.H. is a subsidiary of Sto SE, one of the leading bidders in the world in the segment of insulation of façades and coatings. With about 300 employees in Austria, the company covers the growing markets of southern Europe alongside the domestic market. As a technological leader for human and sustainable development of living spaces, Sto sets trends around the world – in terms of products, systems and services. Its core business is the production of façade systems that contribute to significant heating energy savings through efficient insulation of buildings. Façade systems are thus not only an important economic factor for Sto, but at the same time make a significant contribution to the protection of the climate and the environment.
With almost 640 million m² of Sto's insulation systems installed since 1965, buildings have achieved savings of approximately 110 billion litres of fuel oil. This resulted in a total CO2 reduction of over 350 million tonnes!
An important component of Sto's business model is the contribution that our products make in terms of sustainability in the building sector, especially in terms of climate protection. For more than 50 years, we have been developing and distributing façade insulation systems and contributing to significant energy savings through efficient insulation of buildings – both by rehabilitating existing buildings and carrying out new construction projects. Sto's products therefore make a continuous and considerable contribution to climate and environmental protection. At the same time, the comfort of living and the value of the property increase accordingly. With the "StoClimate": Natural Construction – Natural Life" initiative, Sto turns to sustainability as a comprehensive principle that characterizes and permeates the company's philosophy and product strategy. "StoClimate" strategy is an important component in the philosophy of the company that stands entirely for responsibility. We have learned the meaning of responsibility. We stand by it even in difficult times. Climate protection is more important than ever before, because only in a healthy climate can people fully achieve their potential.
Dispersion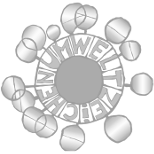 StoColor Select Extra
StoColor Select Extra ist eine Iösemittel- und weichmacherfreie sowie emissionsarme Innendispersionsfarbe für Wand- und Deckenflächen mit einem Deckvermögen der Klasse 2 und einer Nassabriebklasse 3 nach EN 13300.
Dispersion konservierungsmittelfrei
Mineralfarbe konservierungsmittelfrei