Johann Wörndl Tischlerei und Möbelhandel GmbH
Filblingstraße 4
5330 Fuschl am See
Salzburg, Austria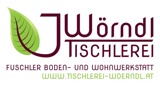 Combining tradition and innovation has always been the goal of the Johann Wörndl joinery. The basic approach of our work is more current than ever: to shape regional raw materials into individual living worlds. As early as 1976, the year the company was founded, founder Johann Wörndl anchored the guiding principle in the company to use only local woods. Even then, he recognized the unsurpassed quality of Austrian stone pine, oak and co. Today, topics such as sustainability, the ecological footprint and resource conservation are also coming into focus. Here, too, woods from the region present themselves unchallenged in first place.
Today, as in the past, our carpentry business is run by the family, now in the second generation. At the location in Fuschl am See, individual living worlds are created from wood. The portfolio ranges from single pieces of wooden furniture to individual living concepts with wooden flooring and custom-made furnishings. We combine the raw material wood with various materials such as fabric, metal and glass. In the manufacturing, we always strive to focus on the natural properties of wood as a raw material. Therefore, for example, we focus on natural surfaces without treatment with potentially harmful synthetic glazes.
Sustainability and environmentally friendly production are important to us as a matter of principle. This begins with the selection of raw materials: our regional suppliers have been our trusted partners for years. Wood is so precious to us that we do not carelessly waste even the small scraps. This is what gives rise to our unique handcrafted pieces, which you can find in the "Glusteln and Bestelln" section.
Sustainability, quality and genuine craftsmanship - we combine all of these to achieve our ultimate goal: to make our customers' wishes for their living spaces a reality. In terms of healthy living as well as functionality and aesthetics. Convince yourselves gladly in our showroom or online under www.tischlerei-woerndl.at of the quality of our work.
The individually handcrafted stone pine bed does not use any metallic connections. Instead, we use handcrafted wooden joints, real dovetail tines on request - these are individually handmade. The surface is protected with natural oils, which is why no harmful substances from the glaze can get into the bedroom air. Instead, the gentle pine scent spreads throughout the room. But not only: the solid wood bed is also available in oak, spruce and other domestic wood species. The eco-label award confirms our efforts for furniture that is healthy for the home.