Fischer-Parkett GmbH & CoKG
Lauterbach 12
5151 Nussdorf a .H.
Salzburg, Austria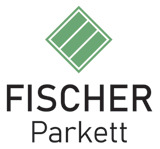 The raw material wood has been the focus of attention at FISCHER-PARKETT for the last 60 years and continues to remain so today. Founded in 1956 by Johann Fischer, the company has produced and laid more than 10 million square meters of parquet flooring. Today 110 people are employed in the company and their sole aim is to fully satisfy the customer with their combination of expertise, advice and care. This approach is visible at the first meeting and continues until the final installation has been completed.
Furthermore the philosophy of the company is characterized by top quality parquet floors, perfect service, flexibility, expert installation and punctual completeion. The successful combination of tradition and innovation guarantees a wide range of products which fulfil the customers' every needs.
No assignment is too small or too big. Their scope ranges from small private residences to major industrial and business projects, and they also undertake the restoration of old flooring.
The company philosophy is underlined by decades of successful business relations.