Mission "Build Consciously"
This is the mission Sto Österreich Ges.m.b.H. is on! Because the technology leader in the field of thermal insulation is pursuing a vision: to make built living spaces more humane and sustainable. One element of this is the StoTherm Wood composite thermal insulation system, which was certified with the Austrian Ecolabel in April 2022. Read more about it here!
Sto Österreich Ges.m.b.H. (https://www.sto.at/s/) has its headquarters in Villach. The company is a technology leader in the field of thermal insulation. The company offers facade paints, interior paints, facade plasters, ventilated curtain facade systems, acoustic and floor coating systems, and products for concrete repair. The most important product group is external thermal insulation composite systems.
Region strengthened. Organic and mineral adhesive and reinforcing mortars are produced at the headquarters in Villach. By relocating production from the German headquarters to Villach, a significant part of the Sto product portfolio is manufactured in Austria. This strengthens the region economically and shortens transport distances considerably. This is because the majority of the raw materials come from the region.
State recognition. Sto Austria is an important and attractive employer, because in addition to ecology, the company attaches great importance to social responsibility: Currently, about 300 employees work for the company. Its success story, which continues to this day, began as early as 1835 in Germany. Sto Austria was born in 1970, the year in which Walter Kuttin signed a contract to distribute Sto products in Carinthia. And since April 2022, Sto Austria has been able to boast government recognition of its forward-looking commitment to sustainability: after rigorous testing, the StoTherm Wood composite thermal insulation system has been awarded the Austrian Ecolabel!
Composite thermal insulation system? Thermal insulation of buildings saves fossil fuels and, by reducing CO2 emissions, helps to prevent the earth from threatening to overheat. Exterior walls of buildings are therefore provided with insulating materials and covered with weather protection - for example plaster. The two together make up a composite thermal insulation system (CTIS). Its structure therefore consists of the type of fastening (glued and/or dowelled), an insulating material, a plaster base layer and a surface layer.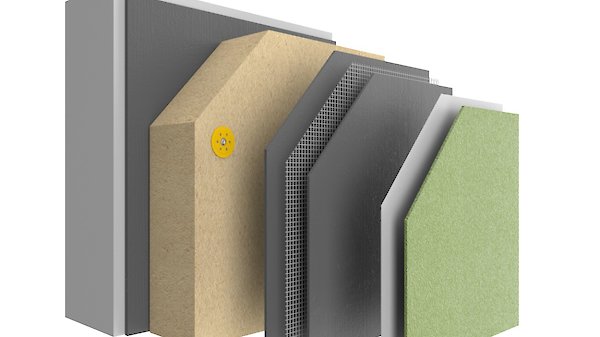 StoTherm Wood? "Sto" stands for Stotmeister, the family name of the company owners, "Therm" is the name for external thermal insulation composite systems of Sto Österreich Ges.m.b.H. And wood ("Wood") plays the decisive role in this system. Because the ecological heart of StoTherm Wood is the wood insulation board. It consists of 95 % naturally renewable raw materials. Resource-saving production is at the forefront in the manufacture of this wood insulation board. The energy consumption during production is 40 % lower than with conventional production processes. The wooden insulation board is produced in a dry process from wood chips of bark-free spruce and fir wood. Not a single tree has to be felled for this, as only fresh thinning wood is used. It is therefore wood that has to be removed anyway for the preservation of the forest. Further advantages: Only emission-free binders and tree wax as a water repellent are used.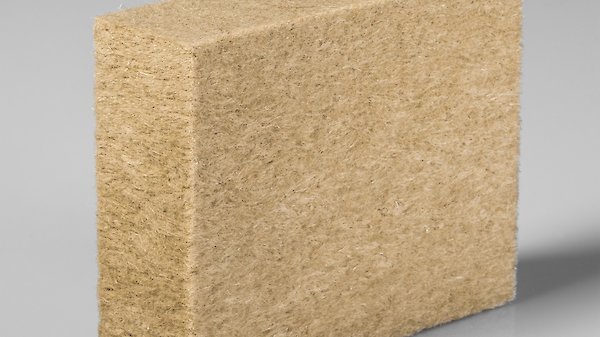 Convinced by the Austrian Ecolabel. Sto sees sustainability as a holistic principle. Products that meet strict sustainability criteria, including those required by the Austrian Ecolabel, form the core of the StoClimate product strategy. This clearly focuses on ecological responsibility for nature and the well-being of people. Sto products are manufactured in an energy- and resource-efficient manner. Renewable raw materials are always used when it is ecologically, economically and socially compatible and makes sense. This is also the case with StoTherm Wood, Sto's ecological and consistently sustainable facade solution.
Mission accomplished! In addition to StoTherm Wood, six Sto interior paints have already been certified with the Austrian Ecolabel. So you can "build consciously" with the products of Sto Österreich Ges.m.b.H.!