"We use raw materials very carefully and sparingly. For our products, we use high-quality materials that last for decades. Especially as a family business we think in terms of generations: Environmental protection is important to us as a family, but as a globally active company we are also committed to the future of our planet."
We are now also receiving official recognition for this company philosophy," says Karl Egger happily. On 20 October 2020, KE KELIT GmbH will be awarded the Austrian Ecolabel after rigorous testing. This applies to the KELOX drinking water pipes as well as the KELEN plastic piping system.
From Linz to the whole world. KE KELIT GmbH (www.kekelit.com) is a company founded in 1945 as an installation company by the Egger family and based in Linz. 75 years later, the team comprises around 600 employees, about half of whom work at the headquarters in Upper Austria. The family business is successfully engaged in the development, production and distribution of innovative pipe systems made of plastic and metal. Production is mainly in Linz and exports are made all over the world. KE KELIT has 25 branch offices.
High quality. KE KELIT stands for "Karl Egger Linz Installation Technology". The speciality of the company "are high-quality, durable drinking water, heating and cooling systems 'Made in Austria'. Our latest innovation is STEELOX", the first flexible stainless steel pipe with a diameter of up to 25 mm", says Karl Egger.
Reduction of material usage. KE KELIT's Ecolabel products are made of environmentally friendly, innovative plastics. Karl Egger informs us: "KELOX is made of PE-RT (polyethylene with increased temperature resistance). KELEN, on the other hand, is made of PP-RCT (polypropylene with higher pressure resistance). This plastic enables the production of thinner, more pressure-resistant pipes. Thus, the material usage can be reduced".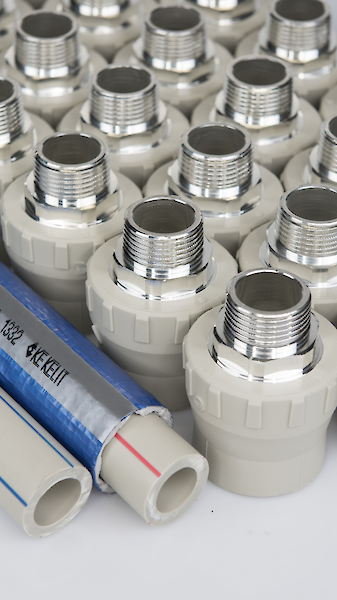 What makes these pipes stand out in terms of environmentally friendly use? Karl Egger answers: "Long service life of the pipes, minimum use of plastic with the highest mechanical properties as well as maximum product quality. State-of-the-Art technologies are combined with the know-how from several decades of production".
Universal functions of KELOX modular pipes. Karl Egger reports on the possible applications: "KELOX is designed as a modular pipe system for universal use: Heating, cooling, drinking water and sanitary, but also industry needs these tubes. Because flexibility and versatility are at the forefront of the modular KELOX multi-layer composite system, which has proven itself over decades. Both the optional pre-insulated pipes and the wide range of fittings make the sophisticated KELOX complete system ideally suited for the raw installation of heating and drinking water - just as for the piping in central heating and cooling systems or as connection of active surfaces. In addition, KELOX can be optimally used for applications in the surface-mounted and flush-mounted areas".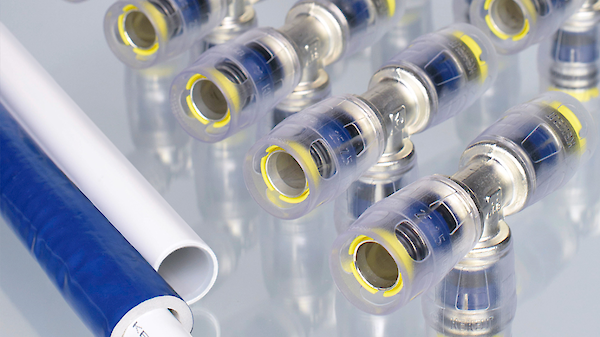 Sustainable development always in view. "Because: On the one hand, we have observed that environmental awareness is increasing among our customers. On the other hand, as a producer of high-quality and sustainable products, we see it as our duty to make a contribution to further increase the environmental awareness of our customers.
Innovative pipe systems from Austria, the heart of the EU, for the whole world. This is the motto of KE KELIT GmbH. At the same time the following is important to Karl Egger: "We are aware that we can make a significant contribution to raising environmental awareness. It is important to us to manufacture sustainable, durable and high-quality products".
Ecological solutions. Are building owners aware of the Austrian Ecolabel? Karl Egger answers: "The majority of our customers are familiar with the national Ecolabel. As an environmentally conscious company, we want to use the Hundertwasser logo to point out to our customers that we manufacture our products in a resource-conserving manner with the strict requirements and criteria". For this reason, KE KELIT GmbH plans to acquire the Austrian Ecolabel for other product groups as well.
Into the future with the Austrian Ecolabel. The ecological commitment of the Austrian family business KE KELIT GmbH in Linz is extremely welcome and important. We therefore congratulate once again on being awarded the Austrian Ecolabel!