Ecolabel in action: Sustainable cultural institutions
Originally conceived as a certification for hotels, the UZ 200 guideline has also opened up to culture in recent years. After museums, other actors are also interested in credibly demonstrating their efforts in the field of sustainability. Theatres and cinemas are particularly committed to this and so in the future it will also be possible for them to receive an award for their sustainable orientation.
Special challenge: food and beverages
In order to treat all applicants equally, the core criteria of the directive in the areas of management, energy, water/wastewater, cleaning and food must of course also apply to theatres and cinemas. However, special challenges arise, for example in the catering sector. This differs considerably from conventional cafés or restaurants. In theatres and cinemas, large groups of people have to be catered for in a short time, and the range of food on offer is usually not comparable with conventional catering establishments. Therefore, different demands have to be made. However, measures to avoid waste can also be implemented here or visitors can be offered regional or organic products.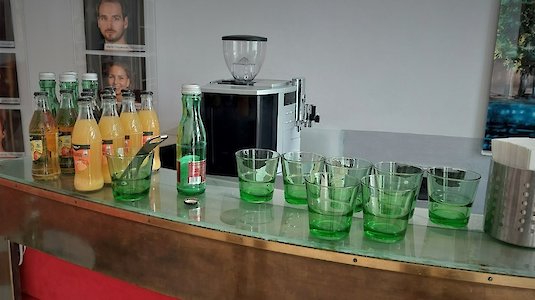 New topics - new questions
Of course, there are also new issues to meet the special requirements of theatres and cinemas. How, for example, can stage sets, props, costumes and make-up, even special effects, be handled in an environmentally friendly way? Two working groups have already developed proposals on this, but in practice the issues are more complicated than they seem at first glance and so these proposals still need to be evaluated before concrete criteria can be formulated. After that, it should be clear how the use of resources and a sustainable circular economy can be implemented efficiently and sensibly.
The issue of mobility also raises questions. In rural areas, it would also be important to be able to reach the cultural institution without having to own a car. Here, alternative mobility concepts up to and including timetable coordination with public transport are in demand.
For an Ecolabel award, all employees of a company must be involved, in theatres and cinemas of course not only those from commercial or technical areas, but also people from the arts and cultural sector. In this way, a new, innovative and creative target group will be able to contribute their point of view.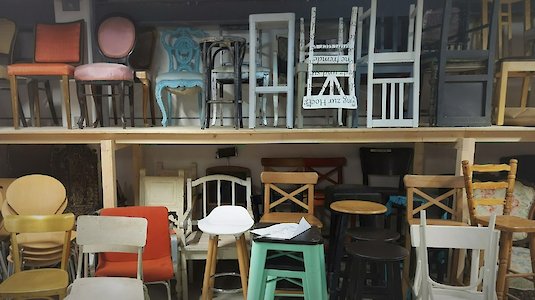 Interested parties are already in the starting blocks
The specific criteria for cinemas have already been agreed upon, and by the end of May the drafts for theatres will also be on the table. Then the Ecolabel expert committee will meet to define concrete criteria. These will then be presented to the Ecolabel in June, ready for decision, and if all goes well, the first interested parties will be able to start implementing them after the directive is published in July 2022.
Some of them are already in the starting blocks, for example the Salzburg Landestheater, which has been working on the idea of certification for a year and a half. First, the requirements for "conference and event venues" were used as a framework and suitable aspects were implemented. The special measures concerning theatre operations have also already been tackled so that the Ecolabel can be acquired as soon as possible.