Green Events- cool and sustainable!
Not only business meetings and congresses can be organized sustainably- "Green Events" are also present in the leisure sector.
Since 2010, particularly environmentally friendly meetings such as conferences and congresses have been awarded the Austrian Ecolabel, and since 2012, also other events.
Events are almost all types of events that are carried out on an existing facility. "With the Ecolabel Directive, these events can be organized and certified according to uniform, ecological criteria throughout Austria," says Michael Draxler, Managing Director of the Vienna Marketing GmbH, the event agency of the capital.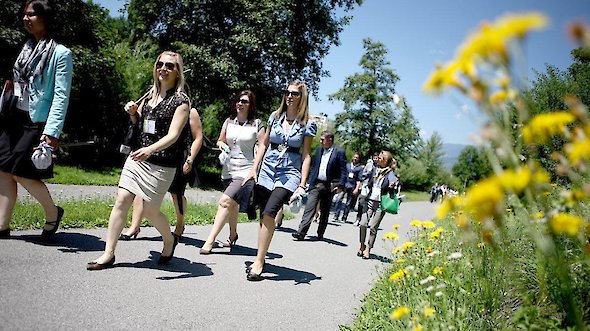 Together with event marketing board austria (emba), Denkstatt Gmbh, the Ministry of the Environment and the Association for consumer information, he worked on developing the standards. His first event was the "Velo-City", the world's largest bicycle congress in Vienna. Not only the congress itself got the Austrian Ecolabel, but also the side-events for the population.
At the events themselves, special environmental services must be provided. So there must be an offer for an environmentally friendly arrival and departure, waste must be avoided if possible, in the catering regional, seasonal, organically produced or fair traded products are in demand. Particular attention is given to the immediate impact on nature at the Green Events, as many of these events take place outdoors. A huge concert spectacle on the green field will hardly meet the requirements, especially if it is connected to a camping area.
In addition to the ecological benefits and possible savings, another factor comes into play, which also appears as not insignificant: The organizers increasingly recognize the marketing advantage to sponsors and the public when they present their events with a state seal of quality such as the Austrian eco-label.