Alpenverein Edelweiss – Bereich Bildung
Walfischgasse 12
1010 Wien
Vienna, Austria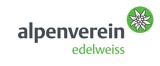 The Alpenverein Edelweiss is the biggest subsection of the Alpenverein in general. With over 75,000 members and over 1,200 activities we offer a broad variety not only for the body but for the mind as well. We provide the highest quality in activities for families with young mountain enthusiasts and of course for people in their best age with an urge to move. The Alpenverein Edelweiss provides enjoyment for every taste and every level of difficulty.
Besides the former mentioned variety and the countless advantages for members the Alpenverein Edelweiss embodies environmental protection since its founding 75 years ago. We work endlessly 365 days a year all over the country, so the next generations can enjoy the fruits of our labor in the form of unspoiled nature.
We take care of our broad network of mountain paths and mountain huts and therefore provide sport enthusiasts with the needed infrastructure in the alpine region. In doing so, we take great pride in the fact to keep our carbon footprint to an absolute minimum. But this is merely the tip of the iceberg. We regularly host Bergwaldprojekte. Our guides, together with our amazing volunteers, give support to our nature, where it's most needed. Sometimes we restore a path, sometimes, we make a mountain pasture fit again to provide the best standards for the farm animals and humans as well. To gather further information please visit our website www.alpenverein-edelweiss.at
All activities, both environmental and athletic, are held by highly skilled and trained guides. Our over 250 guides are not only trained in their respective sport and the social field, but they are also educated in a pedagogical field, so they can handle as much eventualities as possible.
We take exams and checks very seriously. That is one of the reasons we undertake assessments on a regular basis, to always be ahead of the curve. This is also why we are so proud to carry the Austrian Environmental Sign.