Alpenresort Schwarz
Obermieming 141
6414 Mieming
Tyrol, Austria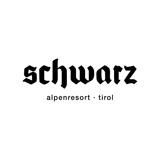 ALPENRESORT SCHWARZ
The Alpenresort Schwarz on the Mieminger Plateau in Tyrol stands for health, mindfulness and exercise in nature. In the unspoilt landscape around the resort, guests can find their inner balance and recharge their batteries.
The surrounding mountain world of the Mieminger Plateau attracts impressive nature experiences and sporting activities for all generations in summer and winter. A matter close to the heart of the Schwarz Family has always been the creation of holiday experiences for its guests - from single travellers to couples seeking peace and quiet to families with children. They have always been aware of the great importance of nature around the resort. Guests can experience this either individually or as part of the sports programme together with experienced guides from the resort.
"We sustainably design the space for warm encounters, well-being and further development on all levels. At the Alpenresort Schwarz, we place great emphasis on the holistic approach - on everything that has a positive influence on our body, mind and soul. This applies to our guests as well as to our hosts," as defined by the host family Katharina, Franz-Josef, Thomas, Martha and Franz Pirktl.
However, the creation of this sustainable space goes beyond health - to a holistic approach.
We take responsibility
SDG - GOALS FOR SUSTAINABLE DEVELOPMENT
Together, the Pirktl family and the 370 hosts are committed to implementing the Sustainable Development Goals (SDGs) in the company.
In 2019, a project team was set up in the house to specifically deal with the implementation of measures relating to the SDGs. Within the framework of externally facilitated impulse workshops as well as internal implementations in working groups, the individual SDGs were examined with regard to the central processes in the company of purchasing (procurement & disposal), energy, communication, mobility and social responsibility, and measures were developed for these.
You can read about the concrete goals and measures that are being pursued in this context on our website: https://www.schwarz.at/de/nachhaltigkeit/
SOCIAL RESPONSIBILITY
Driven by the idea - who can demand if they can't give - the "Grüne Schwarz Blume" project team was set up back in 2009. Its task is to assume and represent social and ecological responsibility at local and regional level.
The Alpenresort Schwarz has received numerous prestigious awards for its commitment
Gold | Excellent workplace in tourism 2022 - 2025
Awarded Tyrolean Apprenticing Company
State Prize for Corporate Quality
BGF Seal of Quality 2023 - 2025
BGF Award 2017 and 2020
State Award for Tourism "Innovative Employee Management and Development
Trigos Tyrol and Trigos Austria
2018 Award with the quality seal "We are inclusive"
European Excellence Award 2013 Overall victory and individual awards "Employee leadership" and "Customer enthusiasm".
European Health and Spa Award - multiple
Wellness Heaven Award - multiple
Travellers Choice Tripadvisor - several times
Holiday Check Award - multiple
Aktiv Hotel Award Category "Golf
TÜV Austria | Certified Hygiene Concept 2021

2023 - we are pleased to have been awarded the Austrian and European Ecolabel
Pursuing a holistic sustainability concept has always been of great importance to our company. We are all the more pleased that our approach has now been awarded the Austrian and European Eco-labels. With this certification, we would like to take another big step towards sustainability and encourage other companies to follow a similar path.
We are proud to contribute to a sustainable world with our work.