Hotel AVIVA****s make friends
Höhenweg 1
4170 St. Stefan-Afiesl
Upper Austria, Austria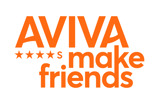 AVIVA****s make friends - exclusively for singles, single travellers & couples.
Europe's 1st hotel exclusively for singles, single travellers & couples.
39% of Austrians and 42% of Germans are singles, as well as numerous single travellers. This is why the unique hotel AVIVA****s make friends in St. Stefan-Afiesl in Mühlviertel was built, where no couples and children are allowed.
Quality holidays for singles with standard in four-star superior level, a perfect singles holiday. Travelling alone is not easy. In a family hotel or in a romantic hotel between children and kissing couples, plus the cat table, high single room supplement, the smallest room and in addition many pitying looks? That is certainly not a relaxing wellness holiday.
Society, communication, wellness, holidays with lots of sports, activity and entertainment programmes are the holiday content at the AVIVA. The AVIVA is not a classic wellness hotel. Make friends is the programme. People experience community here and simply find new friends. At the AVIVA in Austria, the focus is not on the scope and size of the wellness area, but on providing a solution for a life theme, namely not travelling alone, but spending holidays together with other guests and like-minded people.
Whether it's a hiking holiday for singles, yoga days, a bike camp or more than 100 theme days, you can be active on holiday and simply spend a great sports holiday for singles with other guests. Or would you prefer a party holiday? Guests can look forward to a varied entertainment programme and numerous theme parties in the hotel's own dance club or on the rustic alpine pasture.