Reiters Reserve Finest Family
Am Golfplatz 1-4
7431 Bad Tatzmannsdorf
Burgenland, Austria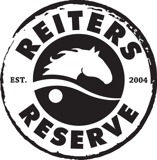 Our four-star superior family hotel in southern Burgenland offers every conceivable luxury for your family vacation: childcare from the 6th month, high-quality seasonal & regional cuisine, over 4.000 m² indoor play areas with cinema & theater, animal kingdom with over 400 animals, sports area, Lipizzaner Horses, 27-hole golf course and 125 hectares of protected retreat and recreation space.
Mascot Kasimir plays a leading role here, can be found in many places and is also the namesake of our children's world. In our Kasimirs Kids Club your children are in good hands and will be looked after by our highly trained professional team for 12 hours a day. More than a dozen caretakers make program with us and devote themselves lovingly to your children, let every day become an adventure. Also the older kids & teenagers will get their money's worth, because with our unique "Bulls-Basecamp" and our unique interactive game world there will be no boredom guaranteed.
All year round water fun between 26°C and 34°C can be found by young and old in our numerous indoor and outdoor pools. The adults' retreat exclusively for guests aged 16 and over. With panorama sauna, soft sauna, brine steam bath, Yin Yang pool, lounger plateaus, round shower, royal showers, whirlpool, Yin Yang tea lounge, relaxation loungers, pavilion and bucket shower. In the new nudist area you can expect a wellness experience in a class of its own - panorama sauna with a wonderful view and a signature Yin Yang pool with an infinity feeling. Yin and Yang, female and male, soft and hard, warm and cold - these opposites cannot be without each other and complement each other to form a unique whole. Strengthen your yin in the cool thermal water or discover the yang in the warm thermal water of the pool.
Bad Tatzmannsdorf's healing water, which has been tried and tested for centuries, feeds four of our pools and is beneficial for skin and body. For longer stays in the water as well as sporting activity, our indoor and outdoor freshwater pools are recommended. Kasimir's Waterworld - bathing fun for children. Here children are in their element, a large pool including climbing wall and slide allows fun and action. In addition, our own baby pool, children's saunas, sunbathing areas and an outdoor water play park.
For many years we have been running several nature-oriented farms with cattle, sheep, goats, game, pigs and chickens. Thanks to the harmonious interaction of nature, food production and biodiversity, we can thus always rely on fresh meat and dairy products. The kitchen team around Executive Chef Helmuth Gangl, creates delicious dishes in the Genusswerkstätten with these high-quality ingredients in a natural way on their own. During your time out at the Reserve, we will seduce your palate - from the sumptuous and varied breakfast buffet to the upscale dinner.