Reiters Reserve Supreme 5*
Am Golfplatz 1
7431 Bad Tatzmannsdorf
Burgenland, Austria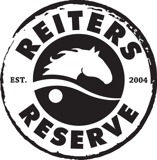 In our Reiters Supreme 5* you can enjoy infinite freedom and relaxation, exclusively for adults - far away from the daily stress & hustle. The hotel impresses with unique culinary delights, a variety of sporting activities and unique wellness experiences.
Our Adults-only concept makes a well-deserved time-out from everyday life possible. Nine pools with thermal, thermal brine and fresh water await you on a total of 8,200 m². In summer temperatures, our large active freshwater pool is particularly enticing, providing wonderfully pleasant cooling. You don't have to do without salt water either: Our brine pool invites you to relax and unwind. In the pleasure pool, a magnificent view into the distance awaits you and invites you to daydream. You will experience special and unique moments here in the evening, when the sun sinks behind the gentle hills of southern Burgenland and bathes meadows and forests in fiery red evening light. Whether you are a sun worshipper or a shade lover - everyone will find their place on our spacious sunbathing areas.
To round off the day perfectly, we recommend a visit to our sauna area. Choose from four different sauna types:
Finnish sauna / herbal bio sauna / round sauna / infrared sauna.
Mild warmth and high humidity, on the other hand, welcome you in our steam bath or brine grotto. In addition, our exclusive Ladies & Private Spa provides pleasant peace and security. For complete relaxation, waterbeds and comfortable loungers are available in our relaxation areas.
For many years we have been running several natural farms with cattle, sheep, goats, game, pigs and chickens. Thanks to the harmonious interaction of nature, food production and biodiversity, we can thus always rely on fresh meat and dairy products. The kitchen team around Executive Chef Helmuth Gangl, creates delicious dishes with these high-quality ingredients in a natural way on their own. The Genussmacher team also conjures up tasty treats in its own pasta shop, ice cream factory, patisserie and bakery with much love & care. During your time out at the Reserve, we will seduce your palate - from the sumptuous and varied breakfast buffet to the upscale dinner.