Thurnerhof - Hotel & Appartements
Bergerkreuzweg 56
5753 Saalbach
Salzburg, Austria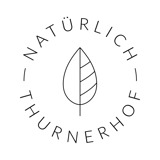 The Thurnerhof is in a dream location in the midst of beautiful nature a little above Saalbach - in summer surrounded by green, lush alpine meadows, in winter with a view of a glistening white winter landscape. Here vacation dreams come true for connoisseurs, active vacationers and families. Away from the hustle and bustle, you can relax here completely and enjoy nature at its most beautiful.
The carefully thought-out concept of the Thurnerhof enables a mindful, honest vacation. When redesigning the house, special emphasis was placed on natural materials and a pleasant atmosphere. The personal philosophy of the hosts, the Kröll family, is reflected in every detail of the hotel: living in harmony with nature. It starts with your own spring water, goes through a heating system with wood from the region and does not end with the regional products that are used.
Families in particular feel at home in the charming house. The large adventure playground in front of the hotel is the ideal place for unforgettable holiday experiences. In winter or if the weather doesn't cooperate, there is a lot to discover in the hotel's kids and teens lounge. Great wooden toys for the little ones, exciting play options for older kids and a cozy seating area make the holiday fun perfect.
After an active day in the fresh mountain air, you can relax in the beautiful wellness area with various saunas, an infinity pool and a relaxation room with a stone pine scent. The Thurnerhof - a place to feel good and to arrive - with yourself, in nature and with hosts out of passion.