Etno Selo Nevidio
Poscenje bb
81450 Savnik
Montenegro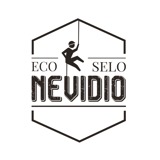 Ethno Village Nevdio is located in the northern Montenegro, in one of the the most beautifulvillages – Pošćenje on the south part of Durmitor mountain, surrounded bybeautiful canyons, rivers and lakes.
We offer accommodation in nine traditional but still modernand cozy huts and also we run small restaurant located in front of the huts. We serve homemade food prepared from local products.
Being aware of the importance of preserving the natural environment and of the damage caused by human negligence, we are giving our best to protect our only home and raise awareness about it.
Montenegro is a land of natural treasures and a synonym for wild beauty, and it brings responsability to take some action to protect and coserve the nature for future generations.
We offer activities that do not required any interventions in nature such as hiking, trekking and biking. Our recommendation is hiking on a fully marked Village trail,or try canyoning in one of the most beautiful canyons in Montenegro – Nevidio. Also, one of the best experiences in Montenegro is hiking to one of the tops of Durmitor.
Our aim is to show the beauty of Montenegro to our guests and let them experience Montenegrin village lifestyle.