die HOCHKÖNIGIN – Mountain Resort
Hochkönigstraße 27
5761 Maria Alm
Salzburg, Austria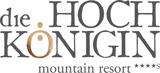 The nature hotel Thalerhof in Maria Alm focuses on sustainability and resource-efficiency.
Acting in the present lays the foundation for the future. Sustainable, resource-efficient work and management with regard to the environment and nature is important to us.
Company philosophy
Integrating the environment and nature into daily activities:
Consideration of social components
Humanity is the alpha and omega. In the Thalerhof the family is strengthened. By supporting our employees, knowledge and experience are gathered. Ideas and suggestions from guests also play an important role.
Quality and economy
Economic work lays the foundation for future generations.
Emphasize cultural features
By strengthening regional cultural peculiarities, dialogue can be conducted with other cultures.