FRAMSOHN Frottier GmbH
Klein Pertholz 65
3860 Heidenreichstein
Lower Austria, Austria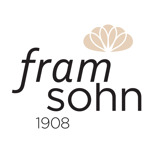 framsohn frottier - nature touch.
Since 1908 Framsohn produces high quality towels, bathrobes, bath mats and sauna articles in the picturesque Waldviertel. In this densely forested area in the north of Austria textile manufacturing and weaving industry have a centuries-long tradition. As a family business - since the beginning led by the founding family - we are bond with nature and people. Therefore, the entire processing and refinement of our products takes place under one roof in our company in Heidenreichstein. With the total production in the region, the value remains in the region and the CO2 emissions are reduced by short transport routes An end-to-end quality control from thread to towel is possible and ecological parameters are influenced and optimized. The particularly soft water here in Heidenreichstein helps us to weave incomparably soft towels and to dye them especially gently. Thus, the natural softness is retained and after production, we return the water purified back into the natural cycle. Innovation and quality form an essential part of the self-image of Framsohn. Organic Touch is a collection of high-quality organic cotton, which is produced from cultivation to finished cloth in uniquely sensitive, gentle and sustainable production steps - without synthetic pesticides , without artificial fertilizer, without optical brighteners. Biological responsibility starts with the raw material. The product line "Organic Touch" is characterized by its special softness, sustainable production, environmentally friendly processing and high quality. To meet these requirements, Framsohn sources organic cotton from quality producers in the Aegean region. There, the organic cotton is grown without the addition of synthetic pesticides and artificial fertilizer and without genetic manipulation. This controlled organic farming is certified by strict guidelines of the Global Organic Textile Standard (GOTS).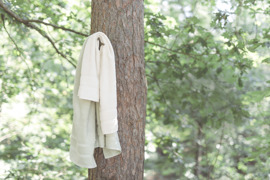 Handtuch "Organic Touch", Art. 27000
Organic Touch – die neue Generation von Bio-Frottier
Die Bio-Produktlinie "Organic Touch" zeichnet sich durch besondere Weichheit, nachhaltige Produktion, umweltfreundliche Verarbeitung und hochwertige Qualität aus. Um diesen Anforderungen gerecht zu werden, bezieht Framsohn Bio-Baumwolle von Qualitätsproduzenten aus der Ägäis Region. Dort wird die Bio-Baumwolle ohne Zugabe von synthetischen Pestiziden und Kunstdünger sowie ohne genetische Manipulation angepflanzt. Diese kontrolliert biologische Anbauweise wird durch strenge Richtlinien des Global Organic Textile Standard (GOTS) zertifiziert. Organic Touch wurde außerdem mit dem Europäischen Umweltzeichen und dem Trigos 2011 – dem Preis für Nachhaltigkeit und Soziale Verantwortung ausgezeichnet.