Rala Hygiene GesmbH
Eichengasse 22
6824 Schlins
Austria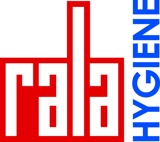 Rala Hygiene GesmbH is a growing traditional company. In addition to innovative product development in our own laboratory, we distinguish ourselves through our own production facility in Vorarlberg and a professional range of products and systems for all cleaning needs in trade and household.
Rala Öko Allzweckreiniger
Allzweckreiniger für vielseitige Reinigungsaufgaben in Haushalt-und Gewerbe. Für alle abwaschbaren Oberflächen, Fußböden, Ein richtungen, Küche, Tische, Türen, Glas, Fenster, Fliesen, Auto, Boote, Werkstatt, zum Textilien vorbehandeln, Wäsche einweichen, Spülen, etc.
Rala Öko Glasreiniger
Glasreiniger für streifenfreie Reinigung von Glas, Fenster, Spiegel, Autoscheiben, Kunststoff, Resopal, glänzende und glatte Ober flächen, Türen, Einrichtungen, Gegenstände, Textile Beläge- und Oberflächen. Entfernt Schmutz, Fett, Schlieren, Fingerabdrücke, Fliegenschmutz, Ruß, Nikotinbeläge, Umwelt-/Straßenschmutz, etc
Rala Öko Sanitärreiniger
Löst Kalk- und Schmutz im ganzen Bad, WC, Pissoir, Waschbecken (auch in der Küche), Badewanne, Dusche, Armaturen, sowie all- gemeine sanitäre Oberflächen und Einrichtungen wie Fliesen, Glas, Kunststoff, Acryl, Porzellan. Sorgt für hygienische Frische.
ReinZeit Bad- und WC-Reiniger mit Zitronensäure