green care PROFESSIONAL Produkte
Rheinallee 96
D-55120 Mainz
Germany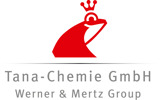 The Professional Division of Werner & Mertz was established in 1971 and is the pioneer in integrally sustainable high performing, cleaning and sanitizing products for professional sectors like Facility Care, Foodservice, Health Care, Lodging and Food Processing .
Sustainability is not seen as a temporary trend but rather is tradition that the company lives every day. Right from the very beginning, the protection of natural resources, sustainability and preservation of biodiversity have always been our focus.
MANUDISH evoKliks
MANUDISH evoKliks is a liquid detergent suitable for the manual cleaning of all kitchen utensils and preserving the life span of materials. The excellent degreasing properties, thanks to the formula's surfactant-combination, ensure an effortless dishwashing process. Its powerful formulation makes MANUDISH evoKliks suitable even for a quick soaking of incrusted and burnt fat residues, thus enhancing a time-saving cleaning process. The eco-effective development with the latest sustainable formulation options contributes to the preservation of human health and nature.
MANUDISH evoKliks is part of the Kliks system which allows a controlled dosing for maximum application safety, a full cost-control and an attractive cost-in-use.