ORF Zentrum Wien
Hugo-Portisch-Gasse 1
1136 Wien
Vienna, Austria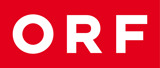 The headquarters of ORF, which is located on the Wiener Küniglberg in the 13th district, is the place where ORF-television is produced predominantly at the moment. In the next years it will be a multimedia location that merges the residual sites in Vienna. As a result of this, ORF creates the best possible organisational, technological and structural framework conditions for a multimedia production of its programmes on the radio and on TV, as well as online for the upcoming decades.
Nations League 2022 - Österreich-Kroatien
Starmania 2022
Der ORF plant die aktuelle Staffel von Starmania 2022 - Ausstrahlungstermin ab 4.3. - zu zertifizieren.