Ecolabel - Bioeconomy - Circularity
Bioeconomy stands for an economic concept that aims to replace fossil resources with renewable raw materials in as many areas and applications as possible. This makes it, along with the circular economy, an important building block on the path to climate neutrality.
What is the bioeconomy?
Bioeconomy stands for an economic concept that aims to replace fossil resources (raw materials and energy sources) with renewable raw materials in as many sectors and applications as possible. It encompasses all industrial and economic sectors that produce, process or use biological resources. This concerns the sectors of agriculture, forestry, fisheries, food, pulp and paper production as well as parts of the chemical, biotechnological and energy industries. Through the broad spectrum of sciences (life sciences, agronomy, ecology, food science and social sciences), basic industrial technologies (biotechnology, nanotechnology, information and communication technologies (ICT) and engineering) as well as local and tacit knowledge, a high innovation potential can be utilised.
However, substituting all fossil materials with bio-based materials would require between 0.9 and 3.8 million hectares of land. Currently, around 7.3 million hectares are used for agriculture and forestry in Austria (BMNT: Daten, Zahlen, Fakten 2018, page 30). These figures show that a mere replacement of fossil raw materials with additional biomass production is not possible and that a sustainable intensification of agricultural and forestry production will be a key success factor.
The bioeconomy thus offers a great opportunity to meet global challenges such as advancing climate crises, food and water scarcity or increasing environmental pollution, while at the same time strengthening economic development. The Austrian bioeconomy strategy is an essential pillar of the climate and energy strategy and supports the decarbonisation of the economic system. Click here for the strategy!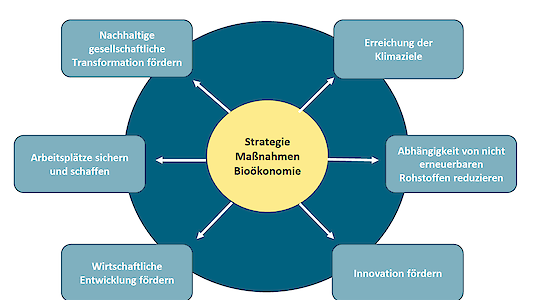 Figure 1: Illustration of the target fields of the Austrian bioeconomy strategy. Source: Bioeconomy - A Strategy for Austria 2019.
What we need to achieve the goals of the bioeconomy
Increasing efficiency at all levels of the value chain, from raw material production to logistics and material use to energy recovery, as well as rethinking consumption behaviour (sufficiency) towards a lifetime extension of products.
Tapping all renewable raw material sources by using residues, by-products, waste (consistency) and the production of new raw materials such as algae.
Highlighting the opportunities for replacing fossil raw materials with renewable, bio-based ones.
Connections and distinctions to the circular economy
Bioeconomy and circular economy partly play into each other. In particular, the design for efficient resource use is to be understood as a common goal of both strategies. Nevertheless, a distinction must be made here, because the bioeconomy is primarily aimed at replacing fossil resources with renewable raw materials and biogenic waste, residues and by-products, and thus partly pursues the objectives of the circular economy. The circular economy, on the other hand, pushes for increased efficiency in all areas (not only in the biobased sectors) and is therefore to be thought of more broadly. In the following Figure 2 you can see the resource recovery in the bioeconomy and the bio-based circular economy.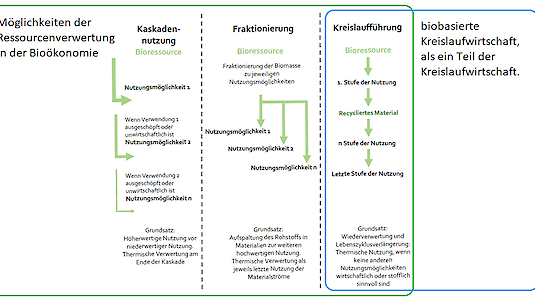 Figure 2: Resource-efficient valorisation. Source: Bioeconomy - A Strategy for Austria 2019.
Links to the Austrian Ecolabel using wood as an example
Wood plays an important economic role in the Austrian bioeconomy. The use of wood as a raw material, work material and building material not only has enormous economic and social significance, but is also ecologically advantageous. Building materials with a high climate footprint can be substituted and, in addition, the carbon storage in wood products can be used to bind greenhouse gases.
Below is a list of Austrian Ecolabel guidelines that deal with the use of wood. For the sake of completeness, it must be mentioned here that the use of wood in biorefineries is an essential building block in the bioeconomy and is not covered by an ÖUZ guideline. Wood can be used as a raw material for textiles, plastics and fuels, among other things. Here you can find an interesting video about a biorefinery!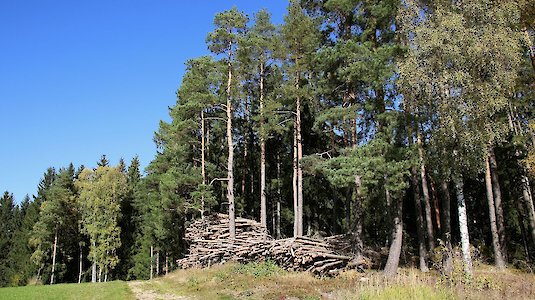 Figure 3: Austria's forest, as a starting point for many human activities, e.g. those of the bioeconomy. Copyright by Ecolabel.
At our latitude, we spend 90 percent of our time indoors. Therefore, indoor air that is as low in pollutants as possible is an important prerequisite for health and well-being. Ecolabel products for indoor use guarantee no or only minimal pollution and thus make an important contribution to healthy living and working.
In the case of furniture, this includes the strictly controlled minimisation of formaldehyde in wood and equally pathogenic volatile organic compounds (VOC) in lacquers and coatings. The wood used comes mainly from sustainable forestry, plastics are only used in functional parts or as coatings for worktops. Furniture should be an investment for life - the Austrian Ecolabel guarantees them as long as possible.
As mentioned above, indoor materials can be hazardous to health if they contain chemicals of concern and release them into the indoor air over a long period of time. These pollutant emissions can cause, among other things, irritation of eyes and mucous membranes, coughing irritation, malaise or headaches. Chipboard often contains hazardous binders such as formaldehyde. The surfaces of solid wood may be treated with varnishes, oils or waxes that contain substances of concern such as volatile organic compounds (VOCs).
The Ecolabel guarantees:
The products do not contain any ingredients that are hazardous to the environment or health, not even in the adhesives used.
In the case of recycled wood or sawmill by-products, specified limit values for pollutants must be complied with.
The wood comes mainly from sustainable forestry.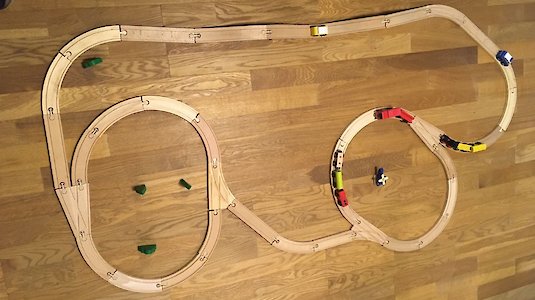 Figure 4: Wooden railway on wooden floor - with the ÖUZ without pollutants. Copyright by Ecolabel.
If you heat with wood, wood chips or pressed wood (briquettes, pellets) instead of fossil fuels, you protect the global climate and promote sustainable management. Whether manually fed space heaters or boilers: with the Ecolabel, the renewable energy source wood is used with particularly low emissions and a high energy yield.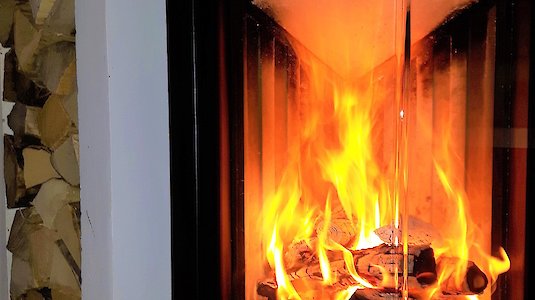 Figure 5: Wood heating systems. Copyright by Helmut Öhler.
State-of-the-art technology: The specified heat loss coefficients for buffer storage tanks and minimum insulation thicknesses for pipes ensure low emissions of carbon monoxide and dust, high efficiency and low radiation losses. All components of the heating system (storage tanks, pumps, insulation) are tested according to standards and are of high quality, as determined by accredited or notified testing institutes. These also check that the heat loss coefficients of the storage tanks and the minimum insulation thicknesses of the pipes are complied with.
Durability: Manufacturers of Ecolabel heating systems must guarantee the availability of equivalent spare parts for at least ten years.
Customer service: For proper operation of the heating system, manufacturers must provide information on the technical details of the system, permissible fuels and their correct storage, as well as on proper heating. In addition, they must maintain or inspect the heating system annually.
Suitable fuel: Since the choice of suitable fuel is an essential prerequisite for the proper, efficient and environmentally friendly operation of the heating system, we recommend that only fuels made from biomass with the Ecolabel be used (see UZ Guideline 38 "Fuels made from biomass").
There are also other "overlaps" between the Austrian Ecolabel and the bioeconomy. These will be addressed in the course of the year.