30 years of the Austrian Ecolabel - the green anniversary year 2020!
We care about the environment and the future of man and nature - for 30 years with great commitment and enthusiasm. Celebrate with us and become active for Austria, for Europe, for our earth!
The anniversary year 2020 is an occasion for us to look back a little on the challenges and successes of the past decades but even more on the many current developments and plans for the future.
Never before has the topic of environmental and climate protection been more urgent and pressing for us humans, and in the meantime it has gone from being a crowning additional topic to a central question of the current and future orientation of our economy and society.
This is why we will regularly bring our model companies and their successes before the curtain during the course of the year.
You can find press documents here.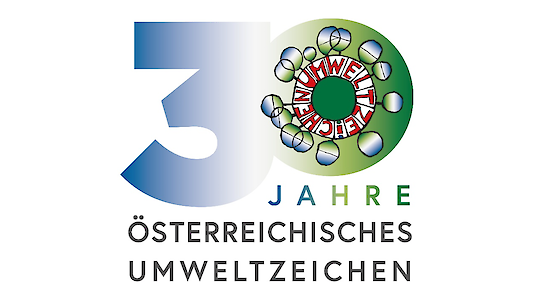 30 years anniversary logo
Licensees of the Austrian Ecolabel can download the 30th anniversary logo directly from the login area.